NATUPIG increases performance potential during pig fattening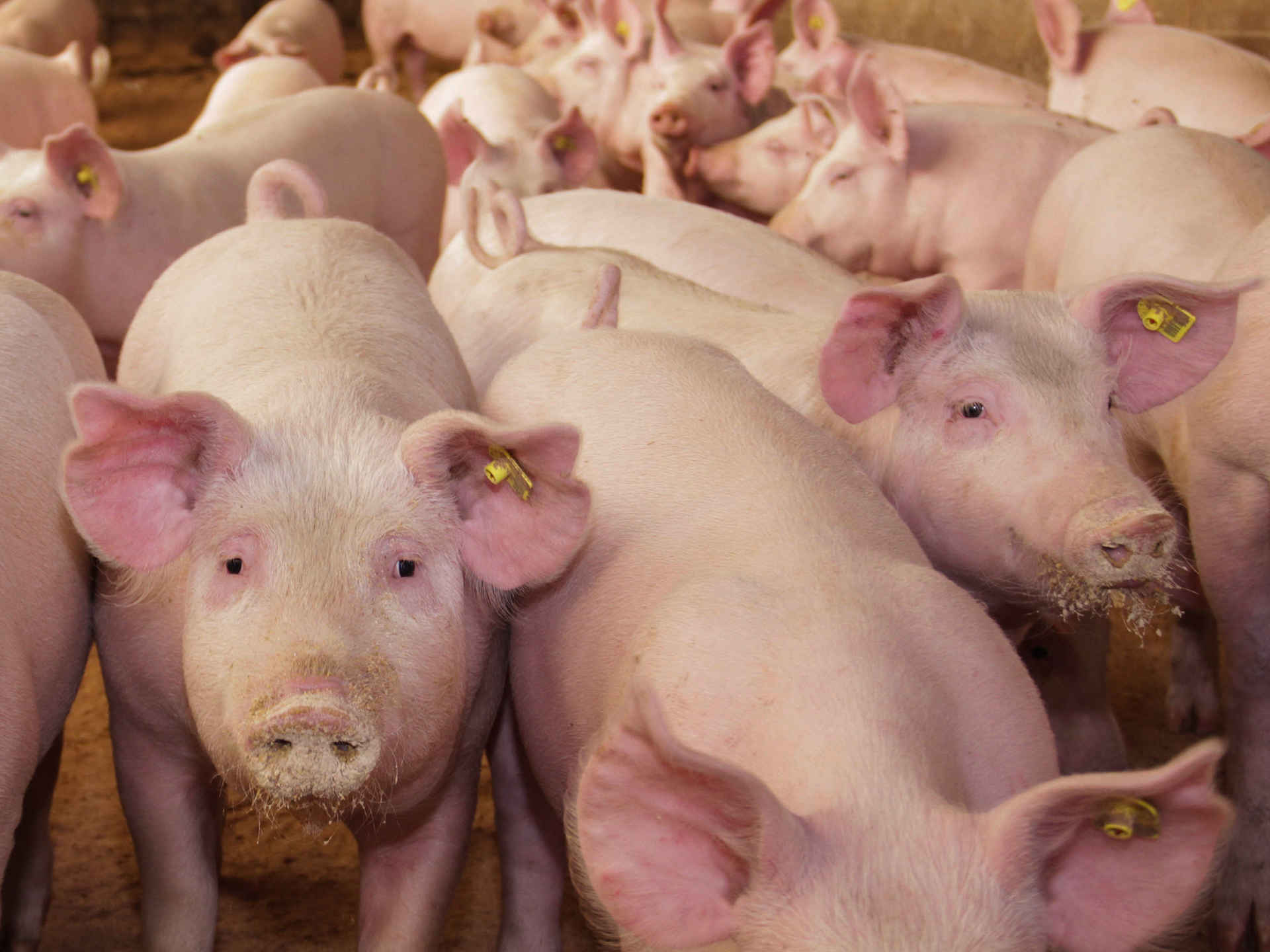 The new NATUPIG product range reduces the amount of feed required per kg of growth and saves farmers from having to use and buy expensive protein feeds. The outcome is a reduction in feed costs and an improvement in the profitability of pig fattening as a result. NATUPIG can be used to produce cereal or maize-based feed blends with reduced protein and phosphorus. This means the products can also help to meet statutory fertiliser application requirements.
Algae-based CERAGEL and probiotic CERABAC are effective supplements specially created for the housing and pre-fattening phases. Their special modes of action support optimum digestion and health in pre-fattening animals during these critical phases.
The newly formulated fermentation product CERAVITAL XP uses its enzyme-like mode of action to release more energy from feed during metabolism in pigs. The new components also ensure much better utilisation of the feed protein provided. By using CERAVITAL XP, alternative protein feeds such as extracted rape seed can be utilised even better. Energy and protein utilisation is significantly increased. As such, extracted rape seed becomes an even safer alternative to imported soybean meal.
CERAVITAL XP preserves resources and optimises the fertiliser balance
By using CERAVITAL XP, the proportion of soya in feed can be reduced by 2%, while simultaneously improving feed conversion and increasing productivity. This saving creates an enormous savings potential on soya imports in the German pig fattening sector for example (see Fig. 1). Over 11,600 truckloads of soybean meal could be saved from pigs fattened in Germany.
Substituting 2% of soybean meal for cereals or grain maize reduces the protein content of feed by a further 0.6–0.8% based on the nutrient content of the grain. The use of additional free amino acids is not necessary. The reduction in protein consequently has an additional influence on a farm's overall fertiliser use. For a farm with 2000 fattening spaces at today's level of performance, that equates to over 10 hectares for the overall N value. Even the land requirements to balance out phosphate excretion falls (see Fig. 2).
Ammonia emissions in pig production are influenced by various factors. Housing technology is one factor that plays a significant role in this. During animal welfare debates, housing types with more solid flooring or bedding are discussed as options. The higher ammonia emissions involved in these solutions can be reduced via the lower protein content in SCHAUMANN products (1% less raw protein = 10% fewer ammonia emissions).