Our stars for success in your barn - the SCHAUMANN concept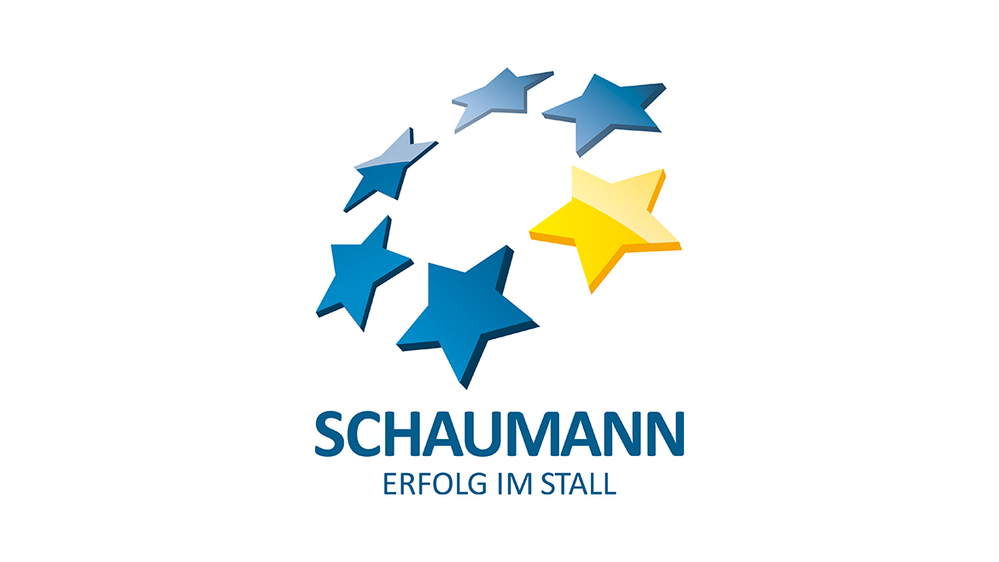 The secret of our constantly high level of quality lies in the perfect interaction of the various pillars on which our company is based:
Individual consultation
Practice-oriented research
Innovative products
Sustainable use of resources
International network
This is what we call the "SCHAUMANN concept". The sixth star embodies success in the barn.
1. Individual consultation
Every farm is unique. Recognising its individual requirements and matching them to the feeding principles of the SCHAUMANN concept is one of the essential tasks of the sales consultant. Our products are sold exclusively by SCHAUMANN specialist consultants. They have the specialist knowledge of nutrition, animal husbandry, hygiene and production technology and, if required, develop individual, practice-oriented feeding concepts. Further specialists are available for extended management advice.
2. Practice-oriented research
We develop products for you that combine state-of-art scientific knowledge with the highest level of quality and cost effectiveness. We believe that science should go hand-in-hand with farming practice and some of the examples of our effective work include the EU-wide approved probiotics from SCHAUMANN, the biological ensiling agent range of products, various active ingredient developments and special products, and the extensive feed acidifier range of products.
3. Innovative Products
Our product range is as diverse and individual as agricultural practice: this includes mineral and active ingredient mixtures for feed supplementation, adapted to special requirements and performance stages such as pregnancy, lactation, rearing or fattening. Self-developed feed acids and probiotics. Biological silage additives based on lactic acid bacteria. But all products have one thing in common: they are uniquely innovative and of the utmost quality.
4. Sustainable use of resources
Since its foundation, the company has felt responsible for protecting the livelihoods of future generations. The development of innovative products and sustainable production methods are therefore integral parts of the company's strategy. The sustainability management takes effect in the areas of energy & climate, profitability, social responsibility and animal welfare. The aim is to use the available resources at SCHAUMANN itself and at its customers even more efficiently and at the same time to act in an ecologically sensible and socially responsible manner.
5. International Network
SCHAUMANN consists of 14 successful sister companies and 30 partner organisations. The exchange within the SCHAUMANN Group provides mutual impulses for new and further development of products and the optimisation of the Schaumann concept. The integration into the globally operating Huelsenberg Holding creates the economic basis for continued success on the world markets in the future.