TIRSANA AMS - Liquid energy components for feeding at the milking robot
13.11.2019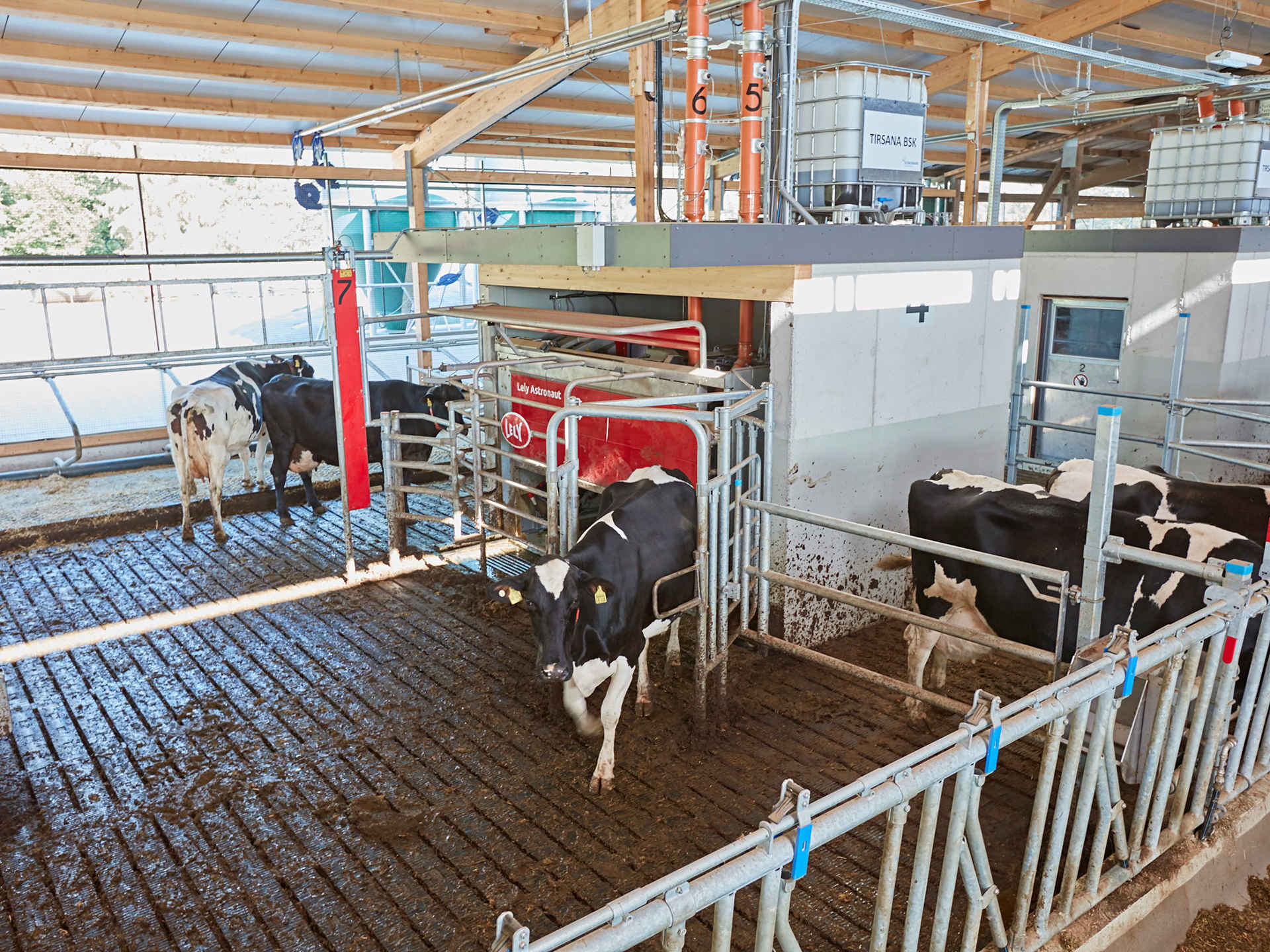 Especially on farms with automatic milking systems (AMS), the palatability of feed at the robot and the balanced energy supply play an important role. The tastier the "attraction feed" at the AMS, the more active the cows are. This has a positive influence on the number of milkings per day and thus on milk yield.
For many years, dairy farmers have been successfully using the TIRSANA product line from SCHAUMANN to prevent ketosis and to enhance the taste and energy of rations. The new TIRSANA AMS has been specially developed for use via liquid feeders at the milking robot and now combines all the requirements that robot farms have for liquid TopDressing: TIRSANA AMS supports the metabolism with propylene glycol and pure glycerine. Additional tasty active ingredients and selected flavours ensure best acceptance and thus lead to more robot visits. The included additives for high stability are especially advantageous where TIRSANA is stored in a refillable storage container, e.g. on the milking robot room.
TIRSANA AMS is fed at a rate of 200 to 400 g/animal and day.