RINDAVITAL BALANCE - protected amino acids
17.10.2018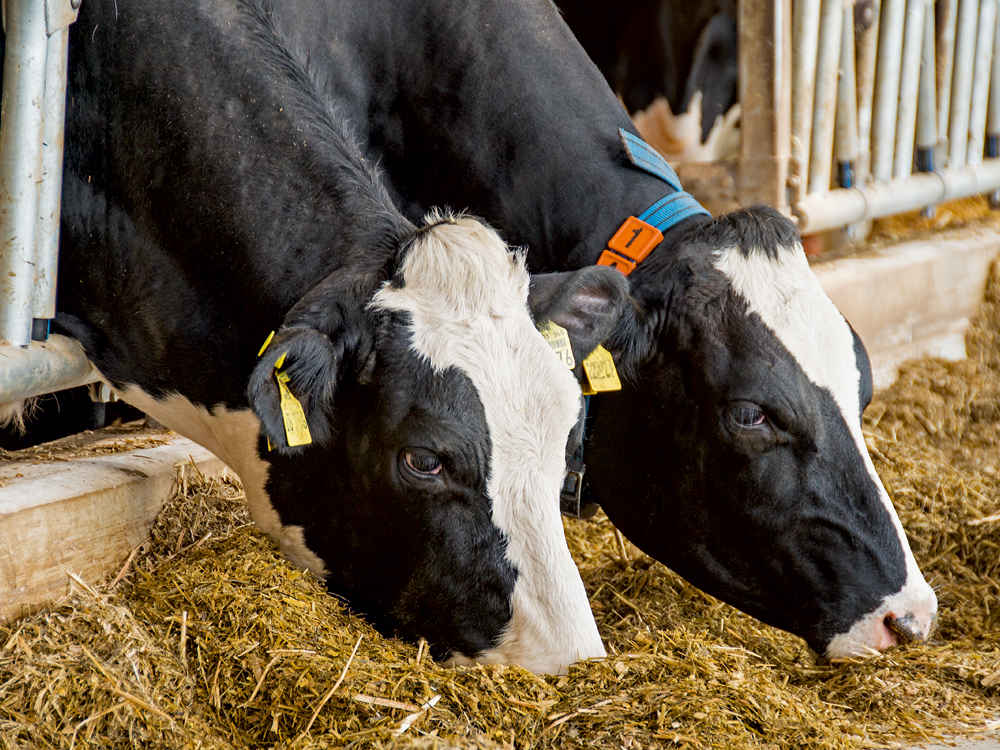 RINDAVITAL BALANCE - the new on-top product offers an amino acid supply meeting the requirements and performance of dairy cattle while avoiding over consumption and ensuring optimal utilisation of the ration nitrogen and protein.
Several rations from the Hülsenberg Estate and other professional farms were analysed for their amino acid pattern and were optimised using rumen-protected amino acid mixes. Using these results, SCHAUMANN developed the new RINDAVITAL BALANCE products.
RINDAVITAL BALANCE M supplements rations with a high grass content as well as ra-tions with post-extraction soya meal mainly with methionine.
RINDAVITAL BALANCE L mainly completes rations with a high maize content and rations with a high rapeseed content with lysine.
All the tests demonstrated increased utilisation of feed nitrogen of up to 3 %. The crude protein content of the ration can be reduced from 16.5 to 15.5 %. This means a cost re-duction of approx. 15 Euro cents per animal per day and a nitrogen saving of approx. 14.6 kg per animal per year. Calculated for a farm with 100 dairy cows, this equates to an area reduction of approx. 8 ha according to the new Fertiliser Ordinance. Furthermore, the milk yield improves while the milk contents remain constant.
Using the RINDAVITAL BALANCE products creates new opportunities for saving crude protein in the ration, relieves the cow metabolism and positively influences the milk yield and contents.