SCHAUMANN - Sustainable success in animal production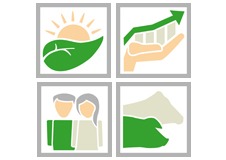 SCHAUMANN is synonymous with progress and innovation. Since the company was founded, it has consistently demonstrated its commitment to protecting the livelihood of future generations. The development of innovative products and sustainable production processes therefore forms an integral aspect of our corporate strategy.

Sustainability management applies to the aspects of energy & climate, profitability, social responsibility and animal welfare. The aim is to utilise available resources even more efficiently, within both SCHAUMANN and our customers, and at the same time to act in an ecologically sound and socially responsible manner.
Author
Dr. Karoline Reckmann
SCHAUMANN resource management
Contact
SCHAUMANN management for sustainability
Tel. +49 4101 218-1616
Fax +49 4101 218-3199
Send us an email

Video
Imagevideo - english
Watch the video