Profitability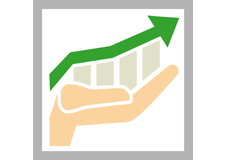 SCHAUMANN's priority is, above all, our customers' profitability. Our comprehensive product range contributes to increasing yields in animal production while reducing the use of resources. At the same time we also aim to increase our own company's efficiency through technological progress and innovation.
The ensiling agents developed and manufactured by SCHAUMANN are an ideal example of SCHAUMANN products increasing profitability. These optimise the utilisation of staple feeds by reducing ensiling losses and increasing the feed value of silage feeds.
Working towards achieving reliable, efficient production processes while continuously reducing costs supports the company's long-term success. The SCHAUMANN Group continues to invest in forward-looking research and development.
Author
Dr. Karoline Reckmann
SCHAUMANN resource management
Contact
SCHAUMANN management for sustainability
Tel. +49 4101 218-1616
Fax +49 4101 218-3199
Send us an email