SCHAUMA STABIL - stable intestine health for higher performance in pig production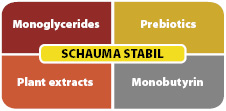 Figure 1: SCHAUMA STABIL effects with four factors
The R & D of Schaumann has developed a high efficient product for improvement and stabilization of intestine health.
The importance of intestines and its flora regarding the defense of pathogenic germs and immunity of pigs is gaining through the monitoring of antibiotics and the skeptical discussions in public.

The SCHAUMA STABIL product combines the latest scientific know how and findings in a quadruplicate agent combination (see figure 1). Four factors: monglycerides, monobutyrin, prebiotics and plant extracts guarantee the maximum effect..
Monoglyceride – inhibit harmful germs and bacteria
The combination of special monoglycerides of middle-chained fatty acids (MCM) inhibits negative germs like gram-positive clostridia and streptococcus as well as gram-negative bacteria such as E. Coli and Salmonella.
Monobutyrin – reduces bacteria and improves renewal of intestine mucosa
Butyric acid is by connection with glycerine converted in the high effective and tasty form of Monotutyrin. It is absorbed by harmful bacteria within the animal and then dissociated by enzymes back to butyric acid and glycerine. During this process the harmful bacteria are blocked. Furthermore butyric acid has a positive effect on the development of the intestines and serves villi as important energy source.
Prebiotics – improve positive and inhibit harmful germs in the intestine
The included prebiotics are fractions of yeast cell walls, which are not digestible by the animal, but bind pathogenic germs for preventing diarrhea and the bacteria are not able to nest in the intestine mucosa and thus the immune defense is improved. Prebiotics improve conditions for positive bacteria and hence the intestine system in total.
Plant extracts – appetizing and bacteria reducing
Specifically selected plant extracts are stimulating the appetite and the inner secretion. Additionally there are visible antioxidative and antimicrobial effects to bacteria and yeasts.
Recommended in stress situations for piglets, sows and fattening pigs
SCHAUMA STABIL strengthens the immune system, reduces the colonization of pathogenic bacteria and supports the intestine health very effectively. Especially in stress situations such as weaning or grouping this supplemental feed is highly efficient. This applies to all phases of production: from piglets to fattening pigs and from the gilt to the lactating sow.
Piglet trial confirms increased performance
The supplement feed SCHAUMA STABIL provides a highly effective protection system for better performance and health. The body´s own defensive forces are specifically supported. Results of a piglet trial verify a high performance and stable health status.
Pracital results inpiglets rearing with SCHAUMA STABIL
| | |
| --- | --- |
| Piglets, start (n)  |      730 |
| Body weight, start (kg)                 |     6,80 |
| Body weight, end (kg)  |     30,6  |
| Daily gain (g)  |      501  |
| FCR (1:)  |     1,54  |
| Veterinarian costs (%)  |       -67 |
Contact
Research & Developement
Devision Pigs
Phone +49 4101 218-2250
Fax    +49 4101 218-2287 
Send us an e-mail...

Forschung
Monoglyceride (MCM)
MCM inhibit harmful germs and bacteria