Research results - cattle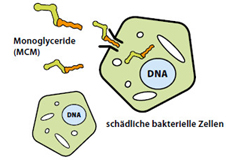 Medium chained monoglycerides of fatty acids (MCM) are the advancement of MCFA and show an even better effect on inhibition of bacteria growth in intestine.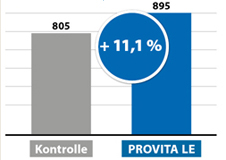 A current trail with rearing calves confirms again the potential of PROVITA LE, the probiotic for calves. There could be observed a significant improvement in daily gains and feed conversion rate of the animals.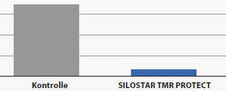 The use of total mixed rations (TMR) in feed is part of the standard production routine on many dairy farms nowadays. The benefits in terms of manpower and the increased feed intake are just two of...