Cattle products tested in field test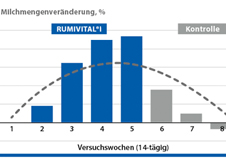 RUMIVITAL®i überzeugt beim Einsatz in einer Teil-TMR mit NFC-Werten im Grenzbereich (385 g NFC/kg TM), die durch das Ausgleichsfutter noch verschärft wurde. Aber auch in Voll-TMR-Rationen mit hohen NFC-Werten kann RUMIVITAL®i seine Wirksamkeit beweisen.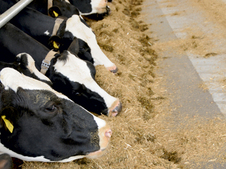 RINDAMIN BP contains a special combination of three highly effective buffer substances that prevent excessive acidification. The result: stable feed intake with constant milk production and stable milk fat levels.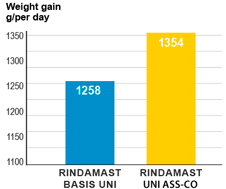 The use of RINDAMAST products improves feed conversion, supports feed intake, increases daily weight gain and ensures well-balanced animals in general.