Pig products tested in practice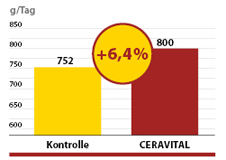 A trial with 602 fattening pigs showed impressively the enhancement of daily weight gain as well as good feed conversion. Thus also showed the economic performance advantages through CERAVITAL.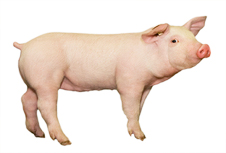 The results from a 450-sow herd confirm the effectiveness of SCHAUMALAC 50 PLASMA G. Higher daily weight gains, improved feed conversion and increased throughput guarantee the economic viability of pig rearing.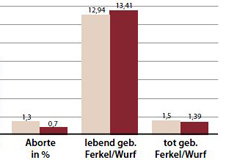 Reports from the world of practice confirm it: SCHAUMA OMNI-S leads to more intensive oestrus behaviour and a higher conception rate. The positive effects of SCHAUMA OMNI-S have been documented in another practical trial.