Innovative products - pigs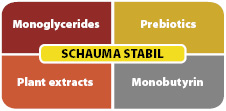 The R & D of Schaumann has developed a high efficient product for improvement and stabilization of intestine health. To use in situation of stress for piglets, sows and fattening pigs.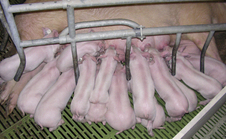 Salmon oil and lignocellulose as value-determining constituents, gelatinised wheat as a carrier, organic acids and antioxidants as stabilisers – the additives in this product guarantee high performance and profitability.