Social responsibility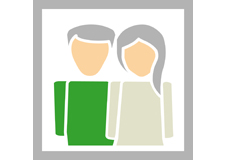 As a family-owned agricultural company, SCHAUMANN is fully aware of its social responsibility towards agriculture and its own employees.
Strengthening of long-term customer relationships
Strengthening our long-term relationships with our suppliers and customers is a high-priority goal. Specially trained SCHAUMANN consultants seek to engage personally with farmers to prepare feed concepts that are tailored to individual farm needs and provide comprehensive advice.
Maintenance and improvement of staff performance
SCHAUMANN invests in ongoing learning and training of its employees to ensure that customers receive consistently high-quality consultancy and service. Employee performance, motivation and satisfaction are additionally supported by comprehensive preventative health services and social benefits.
Early development of committed experts
SCHAUMANN takes particular pride in supporting young talents and has created a sustainable basis for developing future experts. Careers events at universities, student seminars and company internships are offered to give young talents professional experience and an insight into the working environment within SCHAUMANN at all levels of the company.
Foundation to promote animal and agricultural sciences
The company established the H. Wilhelm Schaumann Foundation as an independent, not-for-profit institution dedicated to promoting animal and agricultural sciences and in particular young scientific talents. The foundation places particular emphasis on supporting projects that encourage long-term agricultural use.
Public social commitment
SCHAUMANN closely engages with its customers at a social level, for example by making financial and in-kind donations to agricultural events and competitions. The SCHAUMANN Group also provides support to rural communities in the form of numerous targeted activities.
Author
Dr. Karoline Reckmann
SCHAUMANN resource management
Contact
SCHAUMANN management for sustainability
Tel. +49 4101 218-1616
Fax +49 4101 218-3199
Send us an email