Protection of energy and climate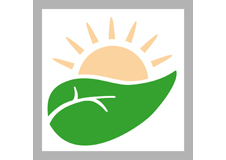 An ecologically prudent, efficient approach means above all that resources are utilised responsibly while minimising emissions. Our company implements this goal not only throughout its own processes, but also in supporting our customers' agricultural production.
Regular internal reviews as well as external audits and certifications according to the standard DIN EN ISO 50001 ensure that the efficient use of energy is continuously monitored and improved in all SCHAUMANN facilities.
Greenhouse gas balances prepared for the milk and biogas production at Hülsenberg Estate reveal our operational strengths regarding climate protection and form the basis for identifying potential for further improvement.
The use of AMINOTRACE trace elements allows the heavy metal pollution of soils to be substantially reduced. Organically bound trace elements offer extremely high bioavailability, resulting in reduced excretion of heavy metals.
SCHAUMANN is careful to select packaging materials that are made of raw materials permitted for animal feeds and plant nutrition and at the same time prevent contamination of the environment.
Author
Dr. Karoline Reckmann
SCHAUMANN resource management
Contact
SCHAUMANN management for sustainability
Tel. +49 4101 218-1616
Fax +49 4101 218-3199
Send us an email